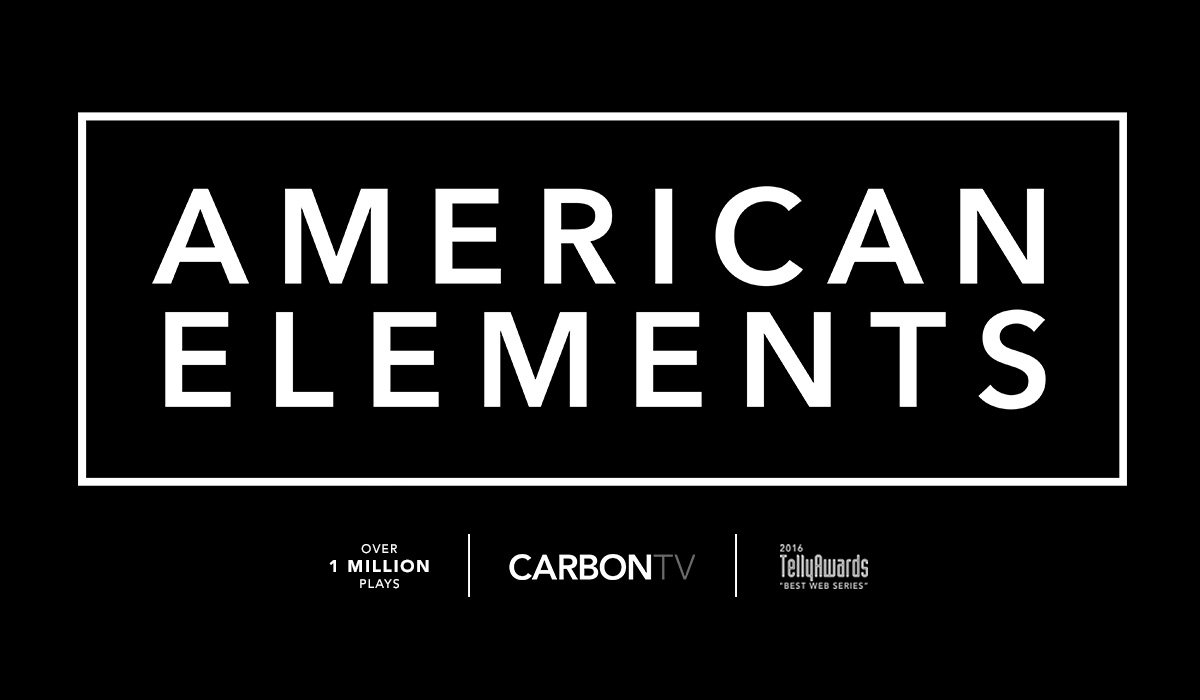 CarbonTV's acclaimed documentary series American Elements, is celebrating more than one million plays and receiving the 2016 Telly Award for Best Web Series. The digital franchise features an intimate look at some of rural America's most captivating personalities and has become a CarbonTV viewer favorite. These often overlooked stories are streaming for free on www.carbontv.com and related CarbonTV OTT apps.
The series features military families activist Taya Kyle, Bachelor star and farming advocate Chris Soules, firearms entrepreneur Marty Daniel, hardcore hunter Cameron Hanes, YouTube star and taxidermist Chuck Testa, UFC fighter and outdoorsman Chad Mendes, Singer/Songwriter Chris Knight, and Nashville hit maker Travis Meadows.
"We're happy to see the success of the American Elements series," said Daniel Seliger, EVP of Content and Marketing at Carbon Media Group. "We are very grateful to the incredible individuals who've allowed us access to their world. The success of the series demonstrates that America's heartland is hungry for relatable, authentic stories."
CarbonTV is a premium digital platform providing today's video consumer with on-demand, free access to their favorite outdoor and rural lifestyle shows, including award-winning original programming. All content is available anytime, on-the-go, online and through the major OTT touchpoints, including iOS and Android devices, Roku, Samsung Smart TV and XboxOne.
Watch "American Elements" on CarbonTV: www.CarbonTV.com/CarbonClass2016
About CarbonTV
The best of what's happening outdoors is happening here. With more than 120 shows and millions of monthly views, CarbonTV is the leading online streaming destination for outdoor and rural lifestyle video. CarbonTV is the digital home to acclaimed shows, such as American Elements, Bone Collector, Heartland Bowhunter's Behind the Draw, Major League Bowhunter, Mega Truck Series and the RideTV network. All video content is available on demand, for free at CarbonTV.com and through the CarbonTV app available on iOS and Android, Roku, Samsung Smart TVs and Xbox One. To learn more, visit www.carbontv.com. Download the iOS app: http://apple.co/1Niz17J or the Android App: http://bit.ly/2ccI18C. Connect on Facebook: https://www.facebook.com/CarbonTV.