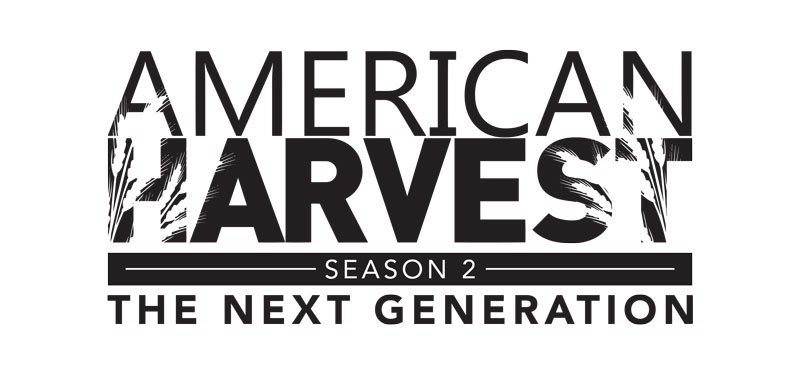 DETROIT, MI — October 27, 2016 – Experienced farmers are prepared for the worst, but the younger generation must find a way into an agricultural world that is far different than the one in which their parents grew up. The next gen's struggles and successes are featured in the new season of "American Harvest." This series is available on-demand for free on www.carbontv.com and related CarbonTV OTT apps.
"American Harvest" introduced the Johnsons, a multi-generational family of farmers in Central Minnesota. In a world where family farms have somewhat faded from the landscape there are still many young people poised to enter the family business and perhaps one day, take over.
"American Harvest: Next Generation" puts viewers back into Leah Johnson's world, where her work at Red River Marketing continues, while also helping father, Brent, and brother, Donny, with the home farm. Josh Fiedler and his wife Liz, both grew up raising cattle. Though they have full time careers, they're preparing to re-enter their old lives with a move back to the farm. Specifically, a portion of the farm they've purchased from Josh's father. Chad Olsen, owner and operator of one of Olsen Custom Farms, enters into another year of custom harvesting along the route from Texas to Canada. With a fleet of more than 80 combines, Chad's business commands a great deal of time, organization, and problem solving.
"With the help of our sponsors, Chevrolet and Titan Tires, we are able to give American Harvest fans and the AG world an authentic look into the next generation of modern American farming and technologies that is not covered enough of in current media," says Daniel Seliger, EVP of Content and Marketing at CarbonTV.
Sophisticated technology brings the best information and efficiency but increases the cost of an already expensive career. Techniques to control loss of land and crops comes with an investment in time and money. Getting started, even in an established family business, is daunting. Every day, the old guard trains their crew to take over while the graduating class balances continued education with hands-on experience.
Watch "American Harvest: Next Generation" now: http://www.carbontv.com/shows/american-harvest
About CarbonTV
The best of what's happening outdoors is happening here. With more than 120 shows and millions of monthly views, CarbonTV is the leading online streaming destination for outdoor and rural lifestyle video. CarbonTV is the digital home to acclaimed shows, such as American Elements, Bone Collector, Heartland Bowhunter's Behind the Draw, Major League Bowhunter, Mega Truck Series and the RideTV network. All video content is available on demand, for free at CarbonTV.com and through the CarbonTV app available on iOS and Android, Roku, Samsung Smart TVs and Xbox One. To learn more, visit www.carbontv.com. Download the iOS app: http://apple.co/1Niz17J or the Android App: http://bit.ly/2ccI18C. Connect on Facebook: https://www.facebook.com/CarbonTV.