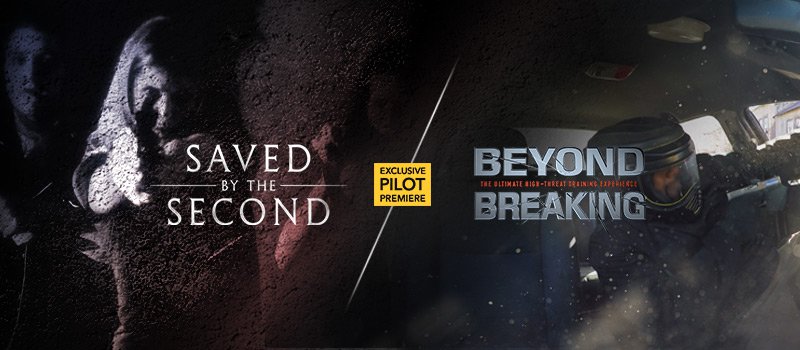 DETROIT, MI — February 16, 2017 – CarbonTV debuts two original series pilots focused on civilian self-defense. "Saved by the Second" tells the story of Martha, a single mother who finds herself standing between a deranged attacker and her two young daughters. "Beyond Breaking" features three civilians who embark on an intense and dangerous self-defense course taught by elite former military. Both pilots demonstrate different facets of an empowered public looking to defend themselves against any and all threats.
"Our new pilots expose an important theme that we are seeing more and more interest in," says Daniel Seliger, EVP of Content and Marketing at CarbonTV. "The world is an increasingly dangerous place and regular citizens feel that they must be ready to defend themselves."
Watch "Saved by the Second": http://www.carbontv.com/shows/saved-by-the-second
Watch "Beyond Breaking": http://www.carbontv.com/shows/beyond-breaking
About CarbonTV
The best of what's happening outdoors is happening here. With more than 120 shows and millions of monthly views, CarbonTV is the leading online streaming destination for outdoor and rural lifestyle video. CarbonTV is the digital home to acclaimed shows, such as American Elements, Bone Collector, Heartland Bowhunter's Behind the Draw, Major League Bowhunter, Mega Truck Series and the RideTV network. All video content is available on demand, for free at CarbonTV.com and through the CarbonTV app available on iOS and Android, Roku, Samsung Smart TVs and Xbox One. To learn more, visit www.carbontv.com. Download the iOS app: http://apple.co/1Niz17J or the Android App: http://bit.ly/2ccI18C. Connect on Facebook: https://www.facebook.com/CarbonTV.